Modern Fitness & Training equipment
Read our code of conduct and find out how to play your part in yours and our center.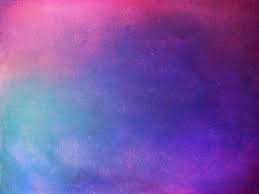 "We always strive to have modern fitness and training equipment to match every need. Scroll down and see a selection of our equipment. "
Welcome to a paradise of cardio
At our gym, you can get the pulse up with our wide range of cardio equipment, such as treadmills, crosstrainers, exersice bikes, rowing machines, arc trainers and stairmasters. All equipment can be configured to your needs and level.
For your strength training
We offer kettlebells in many different weight classes, so you can find the size that suits your workout.
In addition, we have handweights that weigh between 1-40 kilos. You can always find a pair of hand weights to suit your workout.
Training machines
The majority of our training machines are from the brand Cybex and Rouge, which are some of the leading manufacturers in the field of fitness equipment.
We have several racks and cages standing around the center, along with both bumper plates and steel slices. Thus, you have the freedom to perform everything from basic exercises to strength lifting.
Locker room
We offer good shower facilities and closet space. This gives you ample opportunity to do a workout even before your teachings or your workday begins.
WHY SDU FITNESS?
At SDU Fitness you will find a unique training environment that consists exclusively of students and employees at the University of Southern Denmark. We believe it is important to have a fitness centre at the University of Southern Denmark because:
You meet students and employees in other ways than you do in the lessons

You have the option of exercise for study-friendly prices

You have the option to relax and use your mid-hours to keep you sharp
OPENING HOURS
Open every day
05:00 - 00:00
Reception Monday-Thursday
10:15 - 16:30
Reception Friday
10:15 - 14:00
Signing up for a membership must be initiated at least ten minutes before the reception closing time. Please note queuing may occur during semester start.
FIND US HERE
University of Southern Denmark
Campusvej 55, 5230 Odense M